PTFE Small Diameter Tube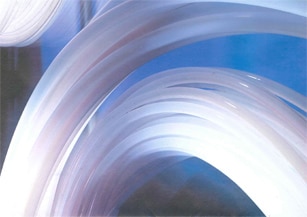 Extruded PTFE tubing can be used in a temperature range from -200°C (-392°F) up to 250°C (4SJOF) in static conditions. It is used in an extremely wide range of applications: Biomedical, Aerospace, Electrical, Electronics, Household Appliances, CPI and Automotive. Market demand of superior quality PTFE tubing is increasing more and more.
PTFE Thin Wall Tubing can be supplied in different colors and fillings. Special dimensions and tolerances can be produced on request.
Contact us Today: info@ePlastics.com or Call 1.858.560.1551 for Pricing and Availability